Three Squirrels


Base Info
Original Name
三只松鼠 (Sān zhī sōng shǔ)
Translation Name
Three Squirrels
Original Work Format
Mascots
Adapted Format
Three Squirrels (TV series)
One Hundred Thousand Bad Jokes
Region
China
Three Squirrels is the mascot and spokesperson character of Anhui Three Squirrels Co., Ltd. and has been derived from animation and cartoons through the e-commerce animation and cartoon strategy.
The three squirrels are Squirrel Xiaojian (male), Squirrel Xiaomei (female) and Squirrel Xiaoku (male). Bodybuilding Pants
Introduction
"Three Squirrels" was first founded as an Internet food brand by Zhang Liaoyuan, who led a team of his fans from all over the country. In 2012, Three Squirrels Co., Ltd. was established, becoming the first company in China to be a pure Internet food brand and the largest food e-commerce company in China at that time.
After the launch of the "Three Squirrels" brand, it has been favoured by several investment institutions, and has received various kinds of help such as angel investment and financing, and has developed into a first-line snack brand in China. Three Squirrels e-commerce from very early in the implementation of animation strategy, to close the distance between consumers, the anthropomorphic form of communication, with the image of the three cute squirrels, launched a series of animation and cartoon works. Promotional slogan: "We are the best animator who sells snacks".
In 2014, the company separated Three Squirrels, forming the parent brand "Three Squirrels", the brand Squirrel Xiaomei (tea sub-brand) and the brand Squirrel Xiaojian (casual snack sub-brand), and creating the subsidiary Animation Moe Factory (animation production, creative, experiential product marketing, etc.). The stores of Squirrel Xiaojian and Squirrel Xiaomei as sub-brands were closed. The Group refocused its resources for multi-category development on the parent brand, Three Squirrels.
In 2016, Three Squirrels became the sponsor of One Hundred Thousand Bad Jokes, and the tasty and cute Three Squirrels also appeared in some episodes of the One Hundred Thousand Bad Jokes anime in a mini-theatre format.
In 2018, the animation of the same name of the three squirrels began to broadcast. The name of "Squirrel Xiaojian" (松鼠小贱) was changed to "Squirrel Xiaojian"(松鼠小健).
Character
Squirrel Xiaojian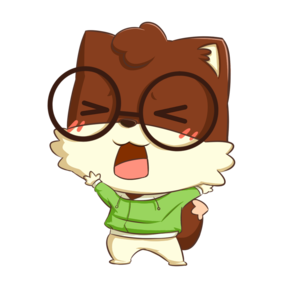 Squirrel Xiaoku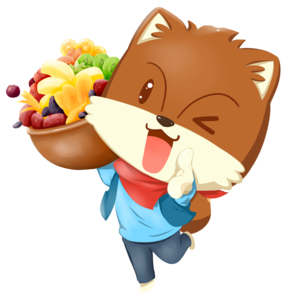 Squirrel Xiaomei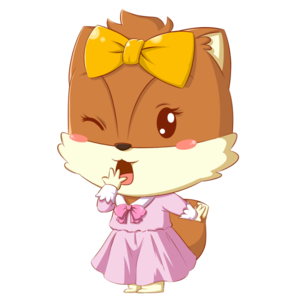 Derivative works
Notes and external links