Umamusume: Pretty Derby
Moegirlpedia would welcome your assistance in improving this article☆Kira~

As you read this article, you're welcome to participate in editing this page. Before editing, please read the wiki quickstart, edit guidelines and retrieve relevant information.

We wish you a good time on Moegirlpedia.
Umamusume: Pretty Derby


Original Name

ウマ娘 プリティーダービー

Translation Name
Translation Name
Platform
Android、iOS、DMM
Developed by
Cygames
Published by
Cygames (JP)
Kakao Games (KR)
Komoe Game (HK/MAC/TW)
Engine
Unity
Series
UMAMUSUME PROJECT
Publication Date
February 24, 2021 (JP)
Umamusume: Pretty Derby (Japanese: ウマ娘 プリティーダービー) is a multimedia franchise created by Cygames.
Game
"Umamusume". They are girls born to run.
Inheriting a name from another world, the original owner has a rough fate, and some shine for a hundred generations.
They inherit their souls and continue to run.
That is their fate.

The world's Umamusume will also face each other in the future,
and the outcome is still unknown.
They will keep running.
There was only the finish line in their eyes.
It is a simulation game, where players raise anthropomorphic horse characters called Umamusume, or "horsegirls", and the goal is to win the competition called "Twinkle Series".
Originally scheduled to be distributed in the winter of 2018, it has been postponed several times since then. It will be distributed on iOS/Android on February 24, 2021. The Windows version opened on March 10, 2021. On March 29, 2021, the official live broadcast announced the release decision of the Korean version (Korea) and the simplified Chinese version (Mainland China), and on February 15, 2022, the traditional Chinese version was released.
The concept of Umamusume in the game so far are all taken from real horse racing. In the game, a horse girl is trained in a roguelike manner. After the training is completed, she can be incorporated into the team and participate in plot competitions and arenas, monthly competitions and other activities.
Manga
STARTING GATE! -Umamusume: Pretty Derby-
A 4-volume manga series illustrated by S. Kosugi, began serialization on Cygames' comic distribution website Cycomics on March 25, 2017. The individual volumes (tankōbon) began publication by Kodansha on July 28, 2017.
Umamusume: Pretty Derby -Haru Urara Ganbaru!-
A 10-chapter manga illustrated by Huang Yu (ZECO), serialized on Cycomics from May 8 to September 11, 2016.
Umayon
A four-frame manga illustrated by Jet Kuma, began serialization on Cycomics on March 30, 2018.
Umamusume Cinderella Gray
A manga illustrated by Taiyou Kuzumi, serialized on Weekly YOUNG JUMP from 2020, telling the story of Oguri Cap.
Anime
Umamusume: Pretty Derby
Umamusume Pretty Derby
[[File:Oops!
Where's my head?|250px]]

Original Name
S1:

ウマ娘 プリティーダービー


S2

ウマ娘 プリティーダービー Season 2

Translation Name
S1: Umamusume: Pretty Derby
S2: Umamusume: Pretty Derby Season 2
Region
Japan
Original run
S1: April 1~June 17, 2018
S2: January 4~March 29, 2021
Episodes
26
Studio
P.A.WORKS (S1)
STUDIO KAI (S2)
Directed by
Kei Oikawa
Written by
Masafumi Sugiura, Ryoko Yonaiyama, Ryo Ikeda
Shingo Nagai (S2)
Music by
UTAMARO movement
Voiced by
Azumi Waki
Marika Kono
Machico
Ayaka Ohashi
Chisa Kimura
Hitomi Ueda
Saori Onishi
A anime television series adaptation produced by Cygames, Toho Aimation and Lantis.
The 13-episode season 1 aired from April 1 to July 17, 2018. The plot centered on Special Week and Silence Suzuka. Volume 4 of the BD BOX released on December 19, 2018 contains a new 3-episode animation "BNW's Oath".
The 13-episode season 2 aired from January 4 to March 29, 2021. The plot centered on Tokai Teio and Mejiro McQueen.
CAST
Umayon
A 12-episode anime television series adaptation of the spin-off manga Umayon aired from July, 7 to September, 12 2020.
Paka Tube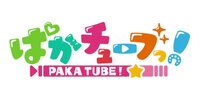 Paka Tube! (ぱかチューブっ!) is a virtual YouTuber channel with Gold Ship as the propaganda officer (self-proclaimed), but there is basically no promotional content. There are occasional horse racing lectures and live games, but nothing else. The update was stopped in 2020, and it is now used as a real promotion channel.
Starting before the release of the game in 2021, Paka Tube has started program updates again. At this stage, the Paka Tube program mainly revolves around animation and game-related content, and there are also special programs about the event during the 3rd event period. Now this channel also has Paka Live, a seiyuu about game content.
Tracen Academy
 

Music

Anime

Season 1

Make debut! (OP1) • Grow up Shine! (ED1)

Season 2

Yume wo Kakeru! (OP) • Koi wa Derby☆ (IN)

Umayon

Pyoitto♪Hallelujah!

ANIMATION DERBY

00

ENDLESS DREAM!!

01

Make debut!

ANIMATION DERBY Season 2

| | |
| --- | --- |
| vol.1 | Yume wo Kakeru! • winning the soul |

STARTING GATE

01

Fanfare for Future! • Koi wa Derby☆ • Silent Star • Umapyoi Densetsu

02

DREAM JACK • unbreakable • UNLIMITED IMPACT • Umapyoi Densetsu

03

CATCH THE VICTORY! • Rising Girl • Goal To My SHIP • Umapyoi Densetsu • Bokura no Bluebird Days

04

Secret GRADUATION

05

L's Surprise!!

06

• Umapyoi Densetsu

07

Kyou mo Urara ga Que Sera Sera! • Lucky Comes True! • Funwari Slowly • PRESENT MARCH♪ • Umapyoi Densetsu

08

Umapyoi Densetsu

09

Umapyoi Densetsu

10

Umapyoi Densetsu

11

Umapyoi Densetsu

12

Umapyoi Densetsu

Unit Song Collection

Fanfare for Future! • UNLIMITED IMPACT • Bokura no Bluebird Days • Yumezora • Aozora BLUE • Go This Way
 

Works

Anime

TV Anime (S1&2) • Umayon

Manga

STARTING GATE! -Umamusume: Pretty Derby- • Haru Urara Ganbaru! • Cinderella Gray
References
External links