Help:Wiki quickstart
This page, "Help:Wiki quickstart", is a Moegirlpedia help document

It is meant to introduce the operating method of some specific functions in Moegirlpedia;
This article is merely a statement, not a Moegirlpedia policy or guideline. If there is any conflict or inconsistency between this help document and the relevant policies and guidelines, then the policies and guidelines shall prevail.
Welcome to Moegirlpedia. For you to enjoy your stay here, you need to know how to edit this wiki.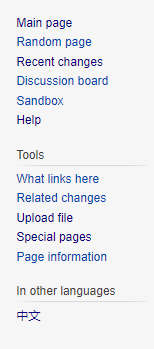 OK, if you finish seeing these pictures, that means you can edit this wiki easier!
If you want to create a page, see: Help:4 ways to create a page.
For more info on how to create a page, see: Help:Create a page.
Please read the editing guidelines if you want to edit a page. It will save a lot of trouble.
If you want to learn more about how to edit a page, check here.