Moegirlpedia:Users
This page, "Moegirlpedia:Users", is a

Moegirlpedia essay

, not a policy.

This page is a

narrative document

to give advice, not a policy or guideline of Moegirlpedia;
It contains the advice of one or more Moegirlpedia contributors.
Welcome to Moegirlpedia!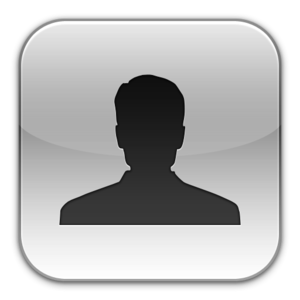 Moegirlpedia contributors can be logged-in or not logged-in users. However, users who are not logged-in have relatively few permissions and cannot edit or comment on pages.
Creating an account is not mandatory, but we recommend you to do so.
Definition
"User" refers to customers who enjoy services, and also refers to the main body of action in the computer field. The user is not necessarily a natural person.
In Moegirlpedia, the term "user" is more narrowly defined, specifically referring to Moegirlpedia's account. However, due to the setting of MediaWiki, the term user may not be as clear as specified in this article.
In fact, the direct audience of Moegirlpedia website in a broad sense, people who read Moegirlpedia articles, can also be counted as users (ie: visitors) in a broad sense.
Autoconfirmed users
Main page: Moegirlpedia:Autoconfirmed users
Good editors
Main page: Moegirlpedia:Good editors
End users
To all end users[note 1]:
Even if you do not have a Moegirlpedia account and have no intention of contributing to Moegirlpedia, we strongly recommend that you read these contents. These include our website's attitude towards some serious issues.
In addition, unless otherwise specified, including but not limited to the page-top templates, Moegirlpedia uses Creative Commons' CC BY-NC-SA which is related to the copyright of the website and other issues. See the copyright information for details.
Authority
Main page: Special:Permission
Permissions for everyone
Use of the write API (writeapi)
Create new user accounts (createaccount)
Can vote in AJAX-based polls (ajaxpoll-vote)
Can view results in AJAX-based polls (ajaxpoll-view-results)
View your own watchlist (viewmywatchlist)
View your own private data (e.g. email address, real name) (viewmyprivateinfo)
View the abuse log (abusefilter-log)
View abuse filters (abusefilter-view)
View detailed abuse log entries (abusefilter-log-detail)
Edit your own preferences (editmyoptions)
Edit your own watchlist. Note some actions will still add pages even without this right. (editmywatchlist)
Edit your own private data (e.g. email address, real name) (editmyprivateinfo)
Read pages (read)
Permissions of registered users
Upload your own avatar (avatarupload)
Upload files (upload)
Use of the write API (writeapi)
Create discussion pages (createtalk)
Create pages (which are not discussion pages) (createpage)
Send email to other users (sendemail)
Can vote in AJAX-based polls (ajaxpoll-vote)
Can view results in AJAX-based polls (ajaxpoll-view-results)
Add and remove arbitrary tags on individual revisions and log entries (changetags)
Purge the site cache for a page without confirmation (purge)
Override files on the shared media repository locally (reupload-shared)
View the spam blacklist log (spamblacklistlog)
Mark edits as minor (minoredit)
Edit your own user CSS files (editmyusercss)
Edit your own user JSON files (editmyuserjson)
Edit your own user JavaScript files (editmyuserjs)
Edit pages (edit)
Apply tags along with one's changes (applychangetags)
Read pages (read)
Change username
Moegirlpedia currently has a user name change plug-in installed, but it is temporarily not open to use, I hope you understand. The reasons are as follows:
Earlier versions of MediaWiki stored the user's uid instead of the user's name when operating the database. This resulted in an unexpected error in the relevant database that could not index the user after the user name was changed;
And due to lack of operation and maintenance manpower, the database is difficult to maintain to update the above user index problem.
Some plug-ins use username instead of uid due to years of disrepair, and renaming will cause plug-in errors.
Notes
↑ The term "End user" in product development refers to the person who ultimately uses or intends to use the product. This applies to readers. See more here: https://en.wikipedia.org/wiki/End_user
Moegirlpedia policies
 

Site policy and guidelines

Basic policies
Scope of inclusion

Editing guidelines

Public discussions
Anti-vandalism
Commons site policies
 

User groups

Official
Honorary
Active
Automatic
Related policies