Heart x Algorhythm
Moegirlpedia would welcome your assistance in improving this article☆Kira~

As you read this article, you're welcome to participate in editing this page. Before editing, please read the wiki quickstart, edit guidelines and retrieve relevant information.

We wish you a good time on Moegirlpedia.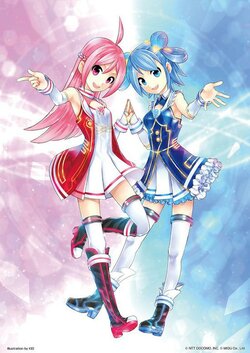 Heart x Algorhythm (Japanese: 直感×アルゴリズム♪) is a multinational virtual idol project jointly created by Japan's NTT DoCoMo and China Mobile's Migu Animation.
Introduction
The first two seasons of the project were "live animation", with two live broadcasts (essentially a form of raw broadcast) in Chinese and Japanese using the same set of scripts for each episode, but in the third season it was transformed into a VTuber project with four members called Tacitly.
The first and second seasons are positioned as "Bridge between China and Japan", bringing together the expectations of Chinese and Japanese netizens for the future and "connecting the future" together.
History
In December of 2016, the Japanese company NTT Docomo and China Mobile's Migu Animation announced they would join forces to develop a "virtual idol project."[1] The project was launched in the summer of 2017.
Images
Profiles
1st, 2nd Gen
Xi
Her name comes from the "Xi" (犀) in the Chinese idiom "心有灵犀一点通" (xin you ling xi yi dian tong), meaning "the hearts of loved ones are closely linked".
3rd Gen
Lilia
A multilingual AI character created by the One world project, based on Kilin. Regardless of her personality, she is like a big sister who is kind and caring. She is prone to talk about vague and uncertain dreams, but then she says, "It's not a dream, it's an ambition". She has a sparkle in her eyes.
Ciel
A multilingual AI character created by the One world project, based on Xi. Her personality is calm and practical. But like a little sister, she is very annoyed to be mistaken as a cold and boring person. She hates the phrase "be yourself". "We don't say 'tapioca-type' or 'non-tapioca type', we just say 'tapioca', right?" She looks down.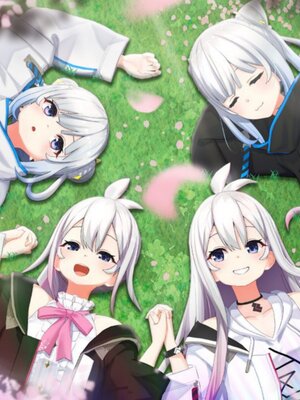 Virtual YouTubers
Memes

•

History
Virtual YouTubers (YouTube)
 

Japanese Virtual YouTubers (Major)

Agencies / projects / groups
Independent
Individual

TBA
 

Japanese Virtual YouTubers (Minor)

Agencies / projects / groups
 

Overseas Virtual YouTubers

Agencies / projects / groups
Independent
 

VUPs (Bilibili)

Agencies / projects / groups

Agencies

TBA

Projects

Groups

Individual

bazooka

P-SP

Virtopia Club
References
External links